Emo/Dam: SC FI Amurin Zippora DSM
Isä/Sire: GIC FI Amurin Rafael II JW
DOB 30.03.2016
Pentujen sukutaulu / Pedigree of the litter
-ei kanna colorpoint -värigeeniä
-no colorpoint gene carrier
Pentuja vain traditionaaliseen kasvatukseen. En myy pentuja Neva Masqurade-kasvatukseen, enkä kissaloihin, joissa on nevoja.
Kittens only for traditional breeding. I don't sell kittens for Neva Masqurade- breeding or to catteries which have nevas.




Crispus boy SIB ny 24 varattu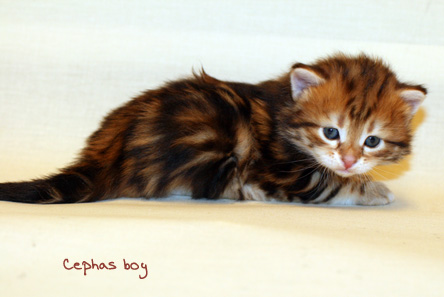 Cephas poika/ boy SIB ny 22 -varattu /reserved


C3 kittens 12 weeks 22.6.2016:
Cephas Crispus Chloe Chalep

C3 kittens 11 weeks 14.6.2016:
Cephas Crispus Chloe Chaleb

C3 kittens 6,5 weeks 16.5.2016:
Cephas Crispus Chloe Chalep

C3 kittens 6,5 weeks and Danna 6 weeks video 16.5.2016

C3 kittens 3,5 weeks 25.4.2016

C3 kittens 3 weeks 21.4.2016
Crispus Cephas Chalep Chloe-girl

C3 litter 1 weeks and 2 days 8.4.2016

Chloe 5 days 4.4.2016

C3 kittens 2 days 1.4.2016:
Crispus-boy Cephas-boy Chalep-boy Chloe-girl







Chalep poika/ boy SIB n 22 varttu Amurin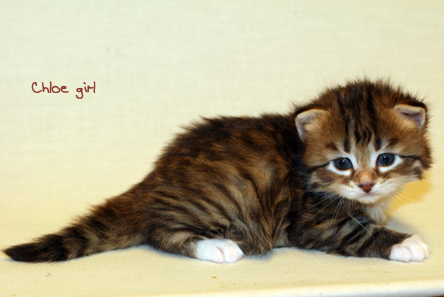 Chloe tyttö/ girl SIB n 09 23/24- varattu / reserved Mintsuliinin kissala